Greetings from the President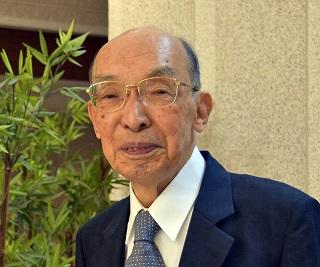 Today, longer lives are a global phenomenon. In particular, Japan has realized the long-dreamed wish of human beings for longer lives. It has the world's fastest increase in life expectancy, ranking top both in average lifespan and healthy lifespan.
The number of centenarians increased to 50,000 in 2012 from that of mere 153 in 1963. Super elite elderlies called "100-year-olds who are still on duty" have emerged, gradually increasing their number to symbolize the era of long lives in terms of not only increased number of years but also of quality-of-life. Backgrounding factors for this phenomenon are the nation's strong interest in the improvement in daily lifestyle including nutrition, exercise, and relaxation, as well as improvement in economic conditions, progress in medical and care services, and changes in the social framework. As a synthetic result of all these factors, we are now entering the era of a long-living society of the 21st century.
On the other hand, however, along with longer lives, increasing types and cases of age-related illnesses have emerged, including dementia, osteoporosis, ischemic heart disease, and cerebrovascular disorder, in addition to various aging phenomena and a significant number of geriatric syndromes. In recent years, problems of sarcopenia and frailty have also been observed. With respect to frailty, not only the physical aspect but also the mental aspect is drawing attention and importance is attached to countermeasures. Furthermore, elderly people live with various worries on a daily basis represented by the so-called 3K fears: fears related to kenko (health), keizai (economy), and kodoku (isolation). Death is a shared fear among the elderly and how to deal with it is an acute issue for them. Increasing cases of poverty among the elderly is another problem of recent years. Under these circumstances, comprehensive measures to solve these various issues are urgently required.
Along with aging, technology and information have been advancing in a tremendous rate, making our daily lives more complicated, producing a variety of stresses, and bringing significant physical and mental influences. In order to ease these situations, we need to make our daily lives slower and simpler, while also reexamining the structure and the system of social life. Amid these circumstances, the science on aging and health has arisen as a new system for the 21st century. As a big science, it deals with various issues faced by a long-living society from the perspective of the individual body and mind, to the viewpoint of society, utilizing knowledge in the fields of natural, human, and social sciences in an interdisciplinary and comprehensive manner.
The Japan Foundation for Aging and Health originates in the launch of an investigative committee on the establishment of an organization for science on aging and health in 1986 as a project to celebrate the Showa Emperor's long life and his 60-year reign. In concert with the Ten-Year Strategy to Promote Health Care and Welfare for the Aged, the Japan Foundation for Aging and Health was established in 1989 as a part of promotion projects for aging and health science and as a foundation to support the establishment of the National Center for Geriatrics and Gerontology. Since then, the Foundation has developed and supported various beneficial projects related to aging and health, achieved significant results that contributed to the construction of a long-living spirited society, and is now ready to see its 30th anniversary. Based on this substantial foundation, we will make further efforts to promote the science on aging and health to realize and contribute to an ever-vitalized ideal society of long lives. We sincerely look forward to your kind guidance and support.
Itsuro Sobue
President
The Japan Foundation for Aging and Health